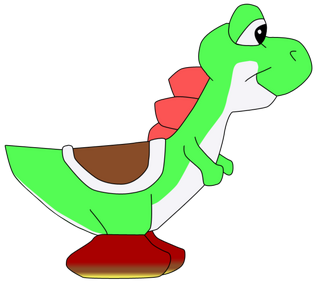 "BLAOW"
Yushee is the Weegee version of Yoshi, and the son of Eroto. He is owned by Malleo and Weegee. But since Yushee doesn't have a mind, Weegee controls him.
Powers
Magic Mouth - Whenever he opens his mouth which is basically a black hole inside, this causes his victims to be swallowed. Then he can make eggs appear to attack and kill victims.
Ad blocker interference detected!
Wikia is a free-to-use site that makes money from advertising. We have a modified experience for viewers using ad blockers

Wikia is not accessible if you've made further modifications. Remove the custom ad blocker rule(s) and the page will load as expected.