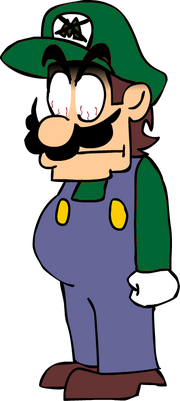 Weemee is a Fakemeegee that was created when a
Weegee Clone
fused with a Meegee Clone. His brother is
Meelleo
, he is friends with
Weegee
,
Greehee
, Pleehee,
Samalleo
,
Moar Krabs
and
Treegee
 and is enemies with
Samaweegee
, Samasqeegee, Sqeegee,
Weewee
,
Yeenee
and
Sqeenee
, he has the ability to use the Weemee Virus to turn people into Weemee Clones and can fire deadly
FFR
lasers from his eyes to transform people in Greatures, he also joined Weegee's Army to help Weegee win battles that are hard to win.
Ad blocker interference detected!
Wikia is a free-to-use site that makes money from advertising. We have a modified experience for viewers using ad blockers

Wikia is not accessible if you've made further modifications. Remove the custom ad blocker rule(s) and the page will load as expected.