Home
Talk

2
2,068pages on
this wiki

▊▋▌▍▊▋▌▍▊▋▌▍▊▋▌▍▊▋▌▍▊▋▌▍▊▋▌▍▊▋▌▍▊▋▌▍▊▋▌▍▊▋▌▍▊▋▌▍▊▋▌▍▊▋▌▍
Quote of the Quillianim
Sawyer, you're going out a youngster, but you've got to come back a Weegee!
Recent Junk
Poll
Who is your favorite Weegee?
Unlicensed Fakegees News Report
[[ ]]
Today,
User:Hypneegee
, woke up in a pit of parasites. Here is an interview with him on the subject:
GOWEEGEEGO: So, what do you think was the reason you woke up in that pit?
HYPNEEGEE: ...IT BURRRRRRRNNNSSSSSSSSS!
GOWEEGEEGO: I see...is there anything you would like to tell the children based on this experience?
HYPNEEGEE: THE SEAL IS....
GOWEEGEEGO: Thank you for sharing this time with us. So, remember kids, Mr. Hypneegee now knows to always follow the Rules.
THIS CONCLUDES THIS EDITION OF UNLICENSED FAKEEGEE NEWS REPORT
--
Wee
gee
(
help forum
|
blog
)

01:32, January 8, 2013 (UTC)
Fun Fact of the Week

Malleos day is November 29
Previous Fun Facts of the Week
YuGee always wanted a golden hammer, but he got a silver one. Now he can't throw it away, he doesn't need a golden hammer, he only needs his old friend. He says silver hammers hit better.
Three Fakegees that Terrifiregee made, Angeredgee, Grudgeegee, and Avengee, are based off the three Furies of Greek mythology!
Blackeyegee is part of Alphaweegee's Army, although he still wanders around a lot.
Spammers who attack this wiki are epic fails, because we're beyond caring about them!
Theme of Weegeepedia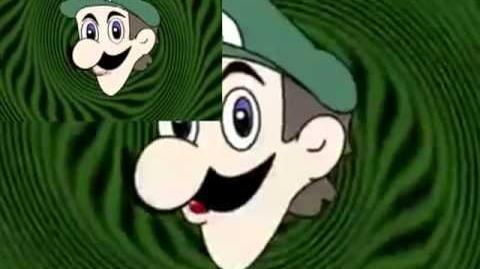 Idea of Cybertron65 Added by Alphaweegee
The Gee Awards
Click Here to vote for the Gee Awards!