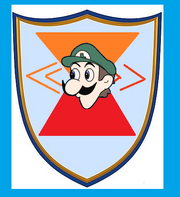 This article pertains to real world topics and is therefore non-canon.

The Republic of Saving Weegeepedia were a group of members on the wiki that Weegee had created, Weegeepedia. They formed when a troll attacked the wiki, trying to deface it. They reverted any changes that the troll made, and eventually formed the goal to have the wiki adopted by one of their members. One user created a page for the members of the wiki to vote for the new owner on. The Republic decided that all Republic members would be made admins by the new owner. Later, they found out that the "trolls" were not trolling for no reason. They had previously been insulted, attacked, and stolen from by other members. The Republic decided to try and make peace with them, but they have so far not responded. They are no longer accepting members due to Assfag being banned, and some other reasons..
Members
Alphaweegee (Founder) GoWeegeeGo
The Dominion of Weegeepedia is a group within the Republic founded by Hiddenlich. It is led by Hiddenlich.
Downfall of the Spamlord
On October 13th 2013, the Spamlord was banned from Weegeepedia by an admin from Wikia. Spamming has almost crumbled, but the Republic of Saving Weegeepedia and The Dominion of Weegeepedia are still going to fix pages that have been spammed. There are still spammers here, waiting to strike any moment...
What you can do
We fight spam, but that doesn't mean that everyone else can sit and do nothing. If a page was destroyed by a spammer, click the arrow next to the word "Weegify" and click "History". Select a revision and click on "Compare selected revisions" click on "rollback", and you're done. Without being a member of this republic, you can help revert pages with these tips.
External links