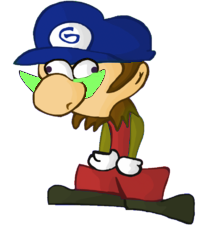 Sutuiyii was born when Suteegee was searching on Youtube, there, he found  Birth of Guiyii. After he has knows about him, he decided to test the video out and it was the birth of Sutuiyii. He still is weird-eyed and funny looking!
He later became friends with Weegee, Beegee, Weeleo and Greehee and joined the Weegee Air Rangers, he is enemies with Reegee , Maltroegee , Samaweegee and Peegee .
Ad blocker interference detected!
Wikia is a free-to-use site that makes money from advertising. We have a modified experience for viewers using ad blockers

Wikia is not accessible if you've made further modifications. Remove the custom ad blocker rule(s) and the page will load as expected.