This article has few or no links leading to other articles.
Please help by adding more links to this page.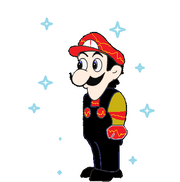 Speed Pureegee is Pureegee's speed form. He is faster then Sonic in this form and the fastest Weegee God alive. He's so fast, he could run behind you and crack your neck in 0.1 Nano Second. It only takes him 1 nano second to kill 10 Fakegees. He isn't stronger in this form, only faster. Although with his fast powers and godly powers, it gives him an extreme advantage in battle.
Ad blocker interference detected!
Wikia is a free-to-use site that makes money from advertising. We have a modified experience for viewers using ad blockers

Wikia is not accessible if you've made further modifications. Remove the custom ad blocker rule(s) and the page will load as expected.