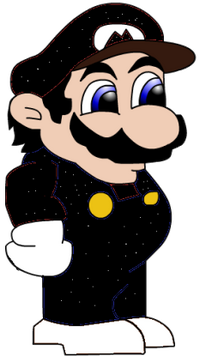 Samalleo is the son of Malleo and Paesh, grandson of Fortran and the cousin of Samaweegee. He is not as rich as Samaweegee and did not join The Anti-Weegee Alliance because he wanted to have a little bit of money and thought The Anti-Weegee Alliance was stupid. He joined the League of Weegees instead. His brother is Warbahweo. He owns a shop called Samalleo's Custom Overall Buttons. He earns lots of money on the shop. He is the 4th richest person in the United 'Gees Galaxy.
Ad blocker interference detected!
Wikia is a free-to-use site that makes money from advertising. We have a modified experience for viewers using ad blockers

Wikia is not accessible if you've made further modifications. Remove the custom ad blocker rule(s) and the page will load as expected.