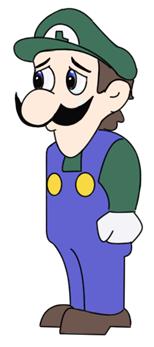 Sadgee is a Weegee clone that is always sad. He is the counterpart of Happygee and Angrygee. When he is sad, he makes other people sad, and when people see other people sad they become sad. So sad... If Sadgee makes Guiyii sad, Guiyii became Saduiyii. His brother Sadalleo is also sad too. When he sees a sad video he cries so much his tears flood a house with 5 inches of tears. Same goes with Sadalleo. Sadgee is so sad all the time, a lot of people actually pity him.
Ad blocker interference detected!
Wikia is a free-to-use site that makes money from advertising. We have a modified experience for viewers using ad blockers

Wikia is not accessible if you've made further modifications. Remove the custom ad blocker rule(s) and the page will load as expected.