Push enter to Krabby Patty!" - Renhaldi
Renhaldi is the Spongebob Fortran and the relative of Spongtran. He has a power called "Push enter to Krabby Patty!".
When he says it, a couple of Krabby Patties will fall on you. He was made when Fortran attacked Spongebob with "Push start to rich!". His best friend/cousin is
Genjaron
, the Patrick Fortran. He also thinks he is friends with a boring squid Fortran called Dofred. His teeth are yellow of eating too much mustard. Renhaldi is obsessed with mustard.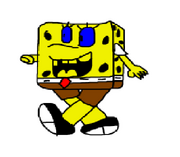 His son is 
SpungeBawb Scwayrepayntz
, his nephew is
Pahtreek
and is brother is
Kialoman
.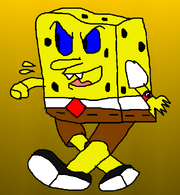 Ad blocker interference detected!
Wikia is a free-to-use site that makes money from advertising. We have a modified experience for viewers using ad blockers

Wikia is not accessible if you've made further modifications. Remove the custom ad blocker rule(s) and the page will load as expected.