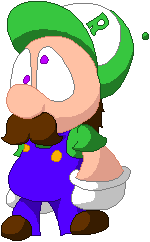 Reeoh is a strange Miscellaneous
Fakegee
and is the son of
Marshall
, along with his brother
Uigi
. Reeoh and Uigi are cousins of
Marreoh
and
Guiyii
, though they have never met each other. Reeoh can explode things by looking at them. He also has all of Guiyii's powers, though they are weaker. Reeoh is also thought to be stronger than Uigi. He is odd because he is the Mario but people don't belive it because they to not know him a lot.
Marshall
is his father.
Ad blocker interference detected!
Wikia is a free-to-use site that makes money from advertising. We have a modified experience for viewers using ad blockers

Wikia is not accessible if you've made further modifications. Remove the custom ad blocker rule(s) and the page will load as expected.