Planetgee
is a powerful space Weegee that serves
Alphaweegees Army
. He bought his wonderful planet buttons in
Samalleo's Custom Overall Buttons
.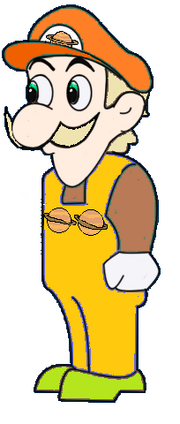 Story
One day Moongee and Staralleo were exploring space. Suddenly they heard an explosion nearby. they saw a small sized planet. They landed on the planet, and saw a Fakegee. They asked "How did you get here?" the Fakegee anwserd that he was born when a Weegee god (he dosent know which) was forming a galaxy, a spirit wisp was flying that time. and that was him. That makes him a Demi-god. they brought him to the United 'Gees Galaxy. He serves Alphaweegees army because Alphaweegee pays him good.
Ad blocker interference detected!
Wikia is a free-to-use site that makes money from advertising. We have a modified experience for viewers using ad blockers

Wikia is not accessible if you've made further modifications. Remove the custom ad blocker rule(s) and the page will load as expected.