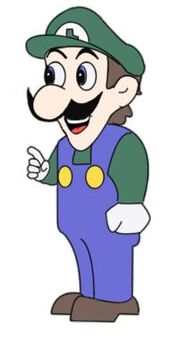 "That's Mama Weegee to you, Mama Malleo!"
—Mama Weegee

Mama Weegee is a psychotic Weegee Clone, who one day thought he was going to have kids. He told his brother, a Malleo clone, that he was going to be mama. Malleo ignored him. The next day, the Malleo clone said "Eh, Weegee?" which made Mama Weegee say: "That's Mama Weegee to you, Malleo!". Ever since then, he has obsessed with saying that and says it nonstop. At one point a Fakegee named MamaLuigi22 pushed him off a cliff and killed him because Mama Weegee was annoying the crap out of him.
Facts
Mama Weegee is able to talk due to a gene mutation
Weegee was planning to assassinate him before MamaLuigi22 decided to kill him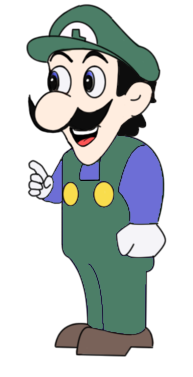 Ad blocker interference detected!
Wikia is a free-to-use site that makes money from advertising. We have a modified experience for viewers using ad blockers

Wikia is not accessible if you've made further modifications. Remove the custom ad blocker rule(s) and the page will load as expected.