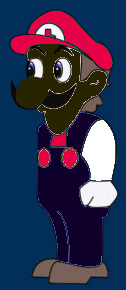 Indeegee was a Weegee Clone that moved to India, and was trying to follow the steps of Russeegee, but instead ended up in India, because he took the Pacific Ocean, instead of the Atlantic Ocean. He is currently very popular in New Delhi. He can only speak Hindi, Tamil, and Punjabi but he does it very well. He loves Indian food and now he practices the Hindu religion. Whenever he dies, he can just reincarnate into a new body because hinduists taught him how.

Ad blocker interference detected!
Wikia is a free-to-use site that makes money from advertising. We have a modified experience for viewers using ad blockers

Wikia is not accessible if you've made further modifications. Remove the custom ad blocker rule(s) and the page will load as expected.