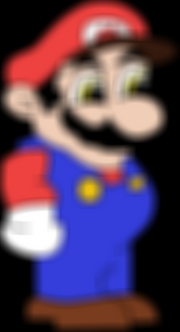 "I saw him... he's coming."
-Hypnalleo's victim
Hypnalleo is Hypneegee's brother, many believe he was Puralleo hypnotized by Hypneegee. So His Cousins With Hypuralleo. He's enemies with Weegee, Malleo, and Fortran. A Fakegee saw him and fled the scene. The Fakegee victim said : "I saw him.. he's coming..." He coughed twice and fell. Alphaweegee saw the Fakegee. The Fakegee disappeared the following week, possibly at the hands of Hypnalleo. If you see him, run or DIE!!!!
Hypnalleo is somehow no longer with Hypneegee, making him an enemy of him but still an enemy of Weegee. Hypnalleo is every thing like Hypneegee, but slightly weaker. He fought NourUlltimato1563 and nearly killed him, NourUltimato was revived to full health. He has cousins named Horroralleo, Terrifalleo and Horrorgee, they are not as scary as him and Hypneegee are. They all joined A.A.Q.W.F. to defeat Hypnalleo (Hypneegee hasn't been seen in 3 Weegmonths). NourLegend2015 made NourGodly1592 Creepypasta TV with a movie called Hypneegee and Hypnalleo. He basically hates everyone.
Ad blocker interference detected!
Wikia is a free-to-use site that makes money from advertising. We have a modified experience for viewers using ad blockers

Wikia is not accessible if you've made further modifications. Remove the custom ad blocker rule(s) and the page will load as expected.