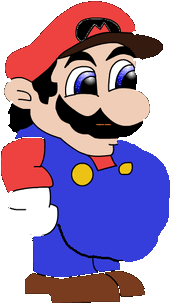 "Fat flower!"
Fatalleo is a extremely fat Malleo clone. He is not a Fakealleo. His brother is Fatgee. He is not somehow related to Fatran. For some reason, his eyes are glittery and his hat emblem is black. He also has a tattoo on his moustache that says, "Maylleo sucks." He is not part of the League of Weegees. or The Anti-Weegee Alliance. He is related to Obeseegee and Obesalleo. He still isn't as fat as Fulleo, but he is somehow still alive.
Ad blocker interference detected!
Wikia is a free-to-use site that makes money from advertising. We have a modified experience for viewers using ad blockers

Wikia is not accessible if you've made further modifications. Remove the custom ad blocker rule(s) and the page will load as expected.