This article is unpopular as it has few or no links leading to it.
Please help by introducing more links to this page.
Also check what links here to ensure it is or isn't an orphan.
This is a game where your birthday will determine what you did with another Fakegee! Post your results in the comments/talk page!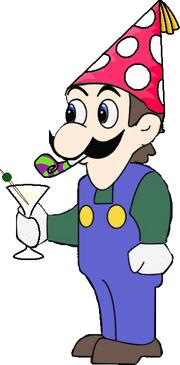 Months
January- Ate at a dinner with -
February- Starred in a movie with -
March- Went to the hospital with -
April- Got rained on with -
May- Watched some internet videos with -
June- Went to the beach with -
July- Went clothes shopping with -
August- Shared a secret with -
September- Played video games with -
October- Survived a Creepypasta attack with -
November- Made a clay model with -
December- Created a website with -
Days
1- Malleo
2-Luig
3-Fortran
4-Weegee
5-Mari
7-Leegee
8-Sqeegee
9-Marioxs
10-Lalleo
11-Walleo
12-Waweegee
13-Meegee
14-LriGee
15-Alphaweegee
16-Sling King
17-Garbon
18-Opigee
19-Boracuubi
20-Pickleodeon
22-Pureegee
23-Daieegee
24-Lingo
25-Ulona
26-Mario
27-Luigi
28-Beegee
29-Chuck Norris
30-Gabgee
31- ANY. FAKEGEE. YOU. WANT.