Ealialio
is the father of
YuGee
, husband of
Eashasheash
. His mother and father loved to make names that nobody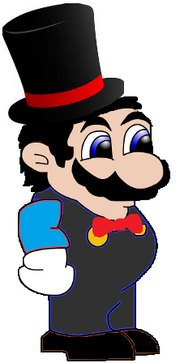 else has, so Ealialio couldn't be like the others. He is shorter then Eashasheash, but she still loves him. His son YuGee is a party-lover. Unfortunately the love to party was gotten from him. Ealialio didn't like doing homework like lots of students don't, so he went partying instead. He has a normal life and is happy that his son got a wife.
This page was made by User:LriGee.
Ad blocker interference detected!
Wikia is a free-to-use site that makes money from advertising. We have a modified experience for viewers using ad blockers

Wikia is not accessible if you've made further modifications. Remove the custom ad blocker rule(s) and the page will load as expected.