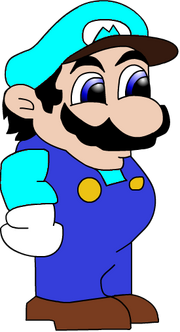 Balleo
is the brother of
Beegee
, 
Failresqeegee VI
, and 
Beelleo
. He has the same powers as his brother where he can summon anything that starts with the letter "B". He has also the power of the "B" flowers, that summon random B things too.
He got the powers when he stole his brother's hat in the Fakegee War. For some reason they transferred through the hat. Beegee later bought a new one.
He helped his brother build the Beegee Universe and he is a member of Beegee's Army.
He is also a member of Malleo's Rainbow, because Beegee's Army and Weegee's Rainbow are both part of Malleo's Rainbow. He has no relation to Bralleo except his name.
Gallery