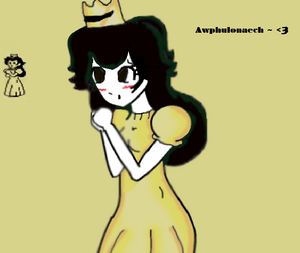 Awphulonaech
was created when
Awphysaur
, 
Paesh
, 
Ulona
, and
Peac
were 
fused together by Fuseegee during his fusing spree. She travelled back in time and became Fortran's first girlfriend, but eventually they had to break up so Awphuloneach could return to the present. (Fortran never knew the exact reason) Her husband is Malltranari.
Ad blocker interference detected!
Wikia is a free-to-use site that makes money from advertising. We have a modified experience for viewers using ad blockers

Wikia is not accessible if you've made further modifications. Remove the custom ad blocker rule(s) and the page will load as expected.